Posts for: March, 2019
By Smile Design, Ltd.
March 19, 2019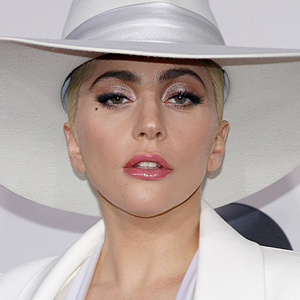 Sometimes, looking at old pictures can really bring memories back to life. Just ask Stefani Germanotta—the pop diva better known as Lady Gaga. In one scene from the recent documentary Five Foot Two, as family members sort through headshots from her teen years, her father proclaims: "Here, this proves she had braces!"
"If I had kept that gap, then I would have even more problems with Madonna," Lady Gaga replies, referencing an ongoing feud between the two musical celebrities.
The photos of Gaga's teenage smile reveal that the singer of hits like "Born This Way" once had a noticeable gap (which dentists call a diastema) between her front teeth. This condition is common in children, but often becomes less conspicuous with age. It isn't necessarily a problem: Lots of well-known people have extra space in their smiles, including ex-football player and TV host Michael Strahan, actress Anna Paquin…and fellow pop superstar Madonna. It hasn't hurt any of their careers.
Yet others would prefer a smile without the gap. Fortunately, diastema in children is generally not difficult to fix. One of the easiest ways to do so is with traditional braces or clear aligners. These orthodontic appliances, usually worn for a period of months, can actually move the teeth into positions that look more pleasing in the smile and function better in the bite. For many people, orthodontic treatment is a part of their emergence from adolescence into adulthood.
Braces and aligners, along with other specialized orthodontic appliances, can also remedy many bite problems besides diastema. They can correct misaligned teeth and spacing irregularities, fix overbites and underbites, and take care of numerous other types of malocclusions (bite problems).
The American Association of Orthodontists recommends that kids get screened for orthodontic problems at age 7. Even if an issue is found, most won't get treatment at this age—but in some instances, it's possible that early intervention can save a great deal of time, money and effort later. For example, while the jaw is still developing, its growth can be guided with special appliances that can make future orthodontic treatment go quicker and easier.
Yet orthodontics isn't just for children—adults can wear braces too! As long as teeth and gums are healthy, there's no upper age limit on orthodontic treatment. Instead of traditional silver braces, many adults choose tooth-colored braces or clear aligners to complement their more professional appearance.
So if your child is at the age where screening is recommended—or if you're unhappy with your own smile—ask us whether orthodontics could help. But if you get into a rivalry with Madonna…you're on your own.
If you have questions about orthodontic treatment, please contact our office or schedule a consultation. You can read more in the Dear Doctor magazine articles "The Magic of Orthodontics" and "Orthodontics For The Older Adult."
By Smile Design, Ltd.
March 09, 2019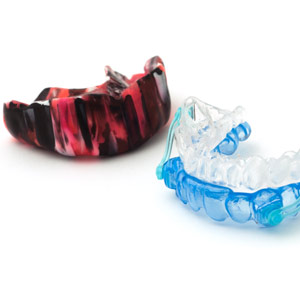 When he isn't among the ten players vying for position on the basketball court, Cole Aldrich of the New York Knicks sometimes lets his dangle behind one ear. Mason Plumlee, who plays for the Brooklyn Nets, slips his snugly inside one of his socks during off times. Other players can be seen at timeouts gnawing on them nervously, or tucking them into spandex waistbands. But when the whistle blows, they go into the mouth before the players get on the court.
We're talking about protective mouthguards, of course. According to a recent story in the New York Times, only a handful of basketball players wore them regularly a few years ago. Today, more and more are wearing them, both in practice and during games. What's the reason for the change?
Partly, it's the result of better design and improved construction; today's mouthguards are more comfortable and better-fitting than ever. Part of it comes from mounting evidence that they work: Research studies have consistently demonstrated the benefits of wearing a mouthguard — not only to protect the teeth, but also to reduce the risk of concussion. And partly, it stems from the growing acceptance that safety is an important aspect of all athletic activity.
If the pros are doing it — shouldn't you be too? While you may think that only contact sports (such as football) are risky, the fact is that "non-contact" sports like baseball and basketball account for the majority of dental injuries. In fact, the American Dental Association recommends you wear a mouthguard when you participate in activities like handball, soccer, surfing and weight lifting — as well as boxing, skydiving, martial arts and "extreme sports" — whatever that may mean to you.
What's the best kind of mouthguard? It's the one that you actually wear, of course! And the most comfortable and best-fitting mouthguard is the one that's custom-made for you by your dentist. Sure, you can pick up an off-the-shelf mouthguard at a big box store; but it can't offer you the same level of protection and comfort you'll get from a mouthguard that is made from a model of your own teeth. Custom-made mouthguards from your dentist are reasonably priced — and by preventing dental trauma, they can save an untold amount of hurt… both to your body and to your pocketbook.
So take a tip from the pros: Get a custom-made mouthguard, and wear it every time you play. But when you're done playing… how about putting it away in a case?
If you would like more information about custom-made athletic mouthguards, please contact us or schedule an appointment for a consultation. You can learn more by reading the Dear Doctor magazine articles "An Introduction to Sports Injuries & Dentistry" and "Athletic Mouthguards."